Gutter Installation, Repair & Maintenance Services in Central Arkansas
Keeping your gutters properly maintained is important to the exterior condition and functionality of your home. An improperly installed or worn-out gutter system can result in expensive damage to your home's landscape, foundation, siding and more. That's why AQ Roofing LLC offers the highest quality gutter installation, repair and maintenance services.
Most homeowners don't have the expertise of a professional, which is why it's so important to hire an experienced company to handle your gutter repair and installation needs. Working with a professional gutter installation company can help you get the job done right and save you time and money in the long run. AQ Roofing LLC is the professional team you can count on to get the most out of your investment, so reach out and let us put our expertise to work for you!
Seamless Gutter Advantages
AQ Roofing LLC installs high-quality seamless gutters because they offer many advantages, including:
Beautiful aesthetics. Seamless K-style gutters are formed with the use of aluminum or copper, which makes it easy for them to accommodate any climate and building aesthetics. Seamless gutters are also created with one piece of tubing, which eliminates unsightly bolts and seams.
Fewer leaks. Since there are no joints on seamless gutters, leaks seen near the joints of other gutter systems are eliminated.
Less maintenance. The lack of joints leads to less damage, which also means less maintenance for the homeowner.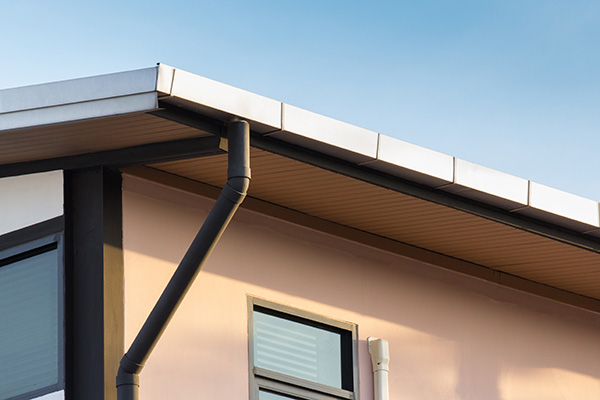 If you're considering new gutters, AQ Roofing LLC can help you find the best gutter choice for your home. We have a variety of different materials and colors to choose from, so we can find leak-proof gutters that will complement the aesthetics and dimensions of your home.
Gutter Basics
Some people question the value of gutters, but quality gutters ensure that water never deteriorates a structure or causes unnecessary damage. Water that has been flowing in the same location will eventually start to erode the area which it has been running through. In the case of a home, this is normally around the foundation. When this happens, small cracks start to form in the foundation, and if the water is allowed to persist, the foundation will become unstable.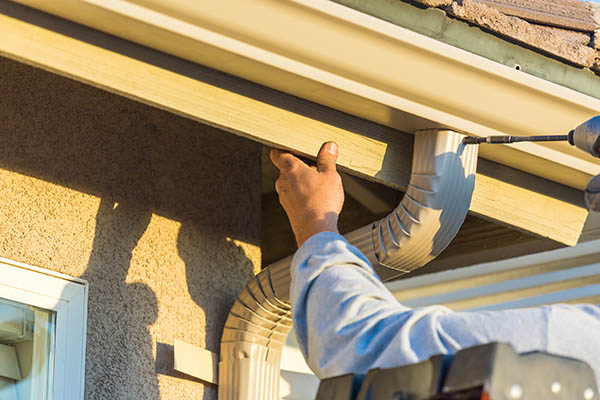 If gutters are installed improperly or are not present, a structure may experience the following:
Foundation damage
Basement flooding
Interior flooding
Exterior damage
AQ Roofing LLC doesn't want your home to suffer the consequences of inadequate drainage, so reach out and let us create a gutter solution that offers maximum protection for years to come.
Request a Quote Today
If you'd like to schedule a no-pressure consultation and request an estimate on new gutters, please call AQ Roofing LLC at 501-951-2117 or contact us online.