Thunderstorms and hail are common in spring, so you need to know what to do if your home experiences storm damage. Flying debris, hail and strong winds can damage the exterior of your home, your siding in particular. In this article, AQ Roofing LLC, the top siding and gutter installation expert in our area, explains everything you need to know about storm damage to your siding.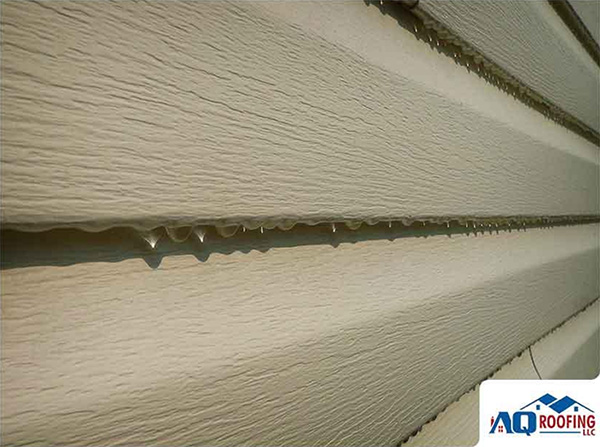 Signs of Siding Storm Damage
A storm can seriously damage your siding. Wind-blown debris and hail can hit your siding and cause splits or cracks that run parallel to the siding. These cracks typically appear midway between the valley and ridges of the siding panel. Large hailstones and debris can also break and punch holes into your siding. You should also inspect your siding for signs of chipping. Chips typically break off from the bottom of a siding panel ridge.
What You Need to Do
When a storm damages your siding, you'll likely need to replace the affected siding panels. Sometimes, however, it can be a bit tricky to find new materials that match the look of your existing siding. As an experienced siding contractor, we recommend reviewing your insurance policy. It may include an extra provision for re-siding your whole house. The siding damage can be a blessing in disguise because new siding can significantly improve your home's curb appeal and energy efficiency.
This isn't always the case, however. You should review your insurance policy and talk to your insurance company. If and when you decide to file an insurance claim, then we suggest asking a siding contractor to give you an estimate on the costs of your project. This can help you set your expectations and give you important information because insurance companies often use the same type of estimating software as contractors.
AQ Roofing LLC is a leading storm damage restoration company in our local area because of our great workmanship, excellent products and outstanding customer service. We take great pride in our work, which is why we will never cut corners or go back on our promises. We will treat your home like it was our own and we'll perform our work carefully and precisely. Call us at 501-951-2117 to learn more about our services and products or to schedule an appointment.