Efficient Storm Damage Restoration Services
Severe storms can cause significant damage to your home's exterior, and hail and wind damage can be devastating to roofing, siding, windows and gutters. When storms wreak havoc on your home, emergency repairs by a professional storm damage restoration expert can clean up your property and bring structural integrity back to your home.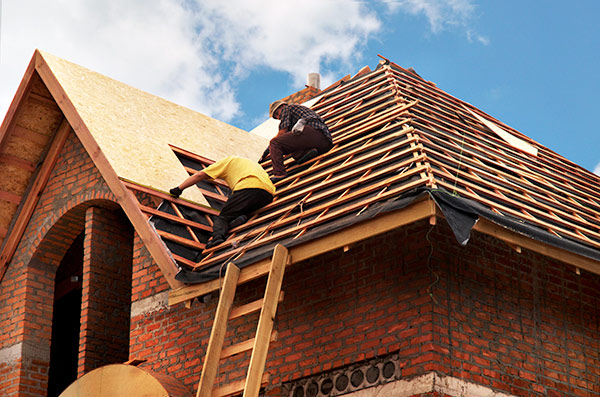 If you have experienced storm damage to your property, don't wait to call for an inspection. Reach out to AQ Roofing LLC right away and let us keep your investment protected.
Roof Damage From Hail & Wind
If you've ever been in your home or office during a hailstorm, you know it sounds like someone is dropping rocks on the roof. Essentially, that's pretty close to what's happening. Hail can vary in size, with some pieces being as big as softballs! That destructive hail can cause shingles to dent or even leave craters in your roof, and when combined with high winds, shingles can be completely ripped off your home. If you notice shingles around your property after a heavy hailstorm or windstorm, don't let that damage go unchecked. Missing shingles can lead to water seeping into your roof or even your home, so do your property a favor and fix small issues before they become larger issues.
Even if you don't see the obvious signs, you may have damage and not know it! Most wind and hail damage cannot be seen from ground level and goes undetected to the untrained eye, so even if your roof isn't leaking right now, it may leak soon. Don't leave your home's safety to chance. After a storm has moved through, let the AQ Roofing LLC storm damage restoration team do a thorough inspection and plan effective repairs.
Trust Us to Handle It
When you have hail or wind damage, you can depend on AQ Roofing LLC to provide comprehensive service. We're equipped to handle all your storm-related repair needs, so when you need the highest quality storm damage restoration, we'll be there. From preparing your insurance claim to installing durable new exterior products, we can help you through every phase of your repair project. At AQ Roofing LLC, we stand behind our work. Customer satisfaction is what comes first, so expect exceptional service right from the start.
Contact Us Today for Emergency Repairs
Don't hesitate to contact AQ Roofing LLC if your home has suffered storm damage. Our storm damage restoration professionals want to keep you safe, and we'll create a quick and effective repair solution. Please give us a call at 501-951-2117 when you need us most.