Quality Residential Roofing Services for Homeowners in Central Arkansas
The roof is one of the most important structural elements of your home, so keeping it strong is critical. For most homeowners, the biggest challenge of residential roof repair is never the work itself… it's finding the right residential roofing contractor for the project.
At AQ Roofing LLC, we specialize in residential roofing and offer the highest quality residential roof replacement, repair and maintenance services. We know that the right roof can make or break your home. Our professional residential roofers can ensure that you get a quality roof that will be strong and beautiful for years to come.
GAF Factory-Certified Roofers
One way to guarantee that your roof can perform for decades is using industry-leading roofers. AQ Roofing LLC is a GAF factory-certified residential roofing company. That means we've successfully completed many hours of manufacturer training and mastered the latest installation and repair techniques. It also means we can give you access to durable GAF roofing products.
Professional installers have long preferred the rugged and dependable performance that only a GAF roof can offer, which is one of the reasons GAF Timberline® Shingles with Advanced Protection are the #1 selling shingle brand in North America! This top-rated roofing product has earned many recognitions including:
Rated #1 in shingle quality by contractors and home builders
Ranked #1 in Brand Familiarity, Brand Used in the Past Two Years, Brand Used the Most, Highest Quality Brand in Remodeling and Brand User Awards for Ridge Vent Systems
Named #1 in innovation for shingles and ridge ventilation by home builders
AQ Roofing LLC installs Timberline architectural shingles and other GAF products because they add value, curb appeal and protection to homes. And with a wide range of colors and styles, it's never been easier to customize a unique look that helps your home stand out!
Residential Roofing From CertainTeed
Helping your home stand out is what AQ Roofing LLC does. That's why we proudly offer roofing products from today's leading manufacturers, including CertainTeed. CertainTeed has over 300 roofing options to choose from and quality standards that lead the industry, so when you invest in its products, you can rest easy knowing your home will be reliably covered.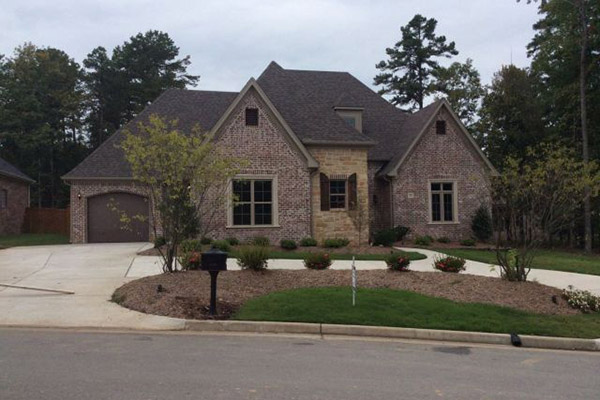 One of the popular products we install is CertainTeed's tried-and-true architectural laminate roofing shingle, Landmark®. Landmark is designed to replicate the appearance of cedar shake roofing and is available in an impressive array of colors that compliment any trim, stucco or siding. Whatever you want your roof to reflect about you and your home, CertainTeed shingles can help you say it – all with a style and grace that is exceptional from every angle!
TAMKO Roof Products
Another outstanding residential roofing solution comes courtesy of TAMKO. This versatile line of shingles can complement your home's architecture by adding a striking new dimension to your roof. We're especially impressed by TAMKO's Heritage Series shingles because they replicate the beautiful, natural aesthetics of wood shakes and feature a random-cut sawtooth design. So if you're looking for a roof that catches the eye of everyone who passes your home, TAMKO can deliver!
Request a Quote Today
To learn about any of our residential roofing products and services, please call AQ Roofing LLC at 501-951-2117 or contact us online. Our roofing specialists can work with your needs, style and budget to find the right roof system for your home.