Expert Residential Roofing Contractor Installing CertainTeed Products
AQ Roofing LLC stands for quality, which is why we only use the best products for all our roofing projects. Whether you need new construction or a roof renovation, you can rest assured that we'll bring tried-and-tested products to your worksite.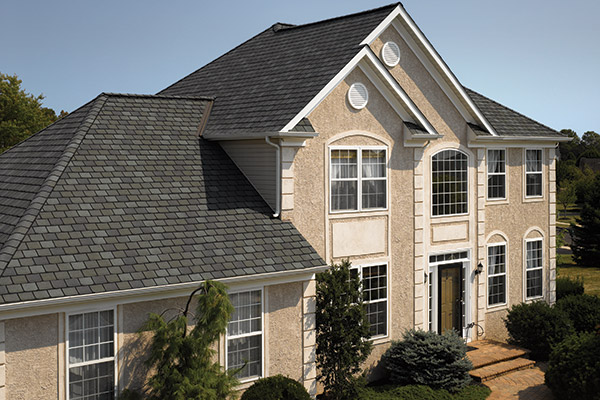 One of the nation's most respected roofing manufacturers is CertainTeed and, as a quality-focused roofing contractor, AQ Roofing LLC is proud to install these high-level products on Central Arkansas homes. With durable CertainTeed shingles and our second-to-none craftsmanship, you can count on an attractive roof that will reliably protect you for decades.
Beautiful Architectural Shingles
CertainTeed produces multi-dimensional asphalt shingles that can enhance the natural beauty of your home. From timeless elegance to modern contemporary, CertainTeed's versatile shingle collection makes it easy to customize the right look for any home. CertainTeed manufactures shingles in a variety of colors, textures and styles, and our experts can help you select the look that will best accentuate your home's unique characteristics.
Whether you want the look of cedar shakes, slate or traditional asphalt shingles, CertainTeed has products to give your home affordable style. AQ Roofing LLC can use CertainTeed products to customize a gorgeous and long-lasting roof that helps your home stand out!
Long-Lasting Protection
Besides adding curb appeal to your home, CertainTeed shingles also offer several other benefits including:
Algae resistance
Impact resistance
Energy efficiency
Low maintenance
Longevity
Durability
And more!
CertainTeed stands for style and enduring performance, so reach out to AQ Roofing LLC to learn more about how this outstanding product line can benefit your home.
Request a Quote Today
To learn more about CertainTeed shingles or any of our other high-quality roofing products, please call AQ Roofing LLC at 501-951-2117 or contact us online. We can work with your budget and needs to create a roofing solution that works, so reach out and let us be the roofing contractor you count on!