The weather can be unpredictable, so you need to be prepared. Strong winds and heavy rain can damage your roof, leading to extensive water damage in your home when you least expect it. In today's article, AQ Roofing LLC, a top roofing contractor in our local area, explains what you need to do if you experience a roofing emergency.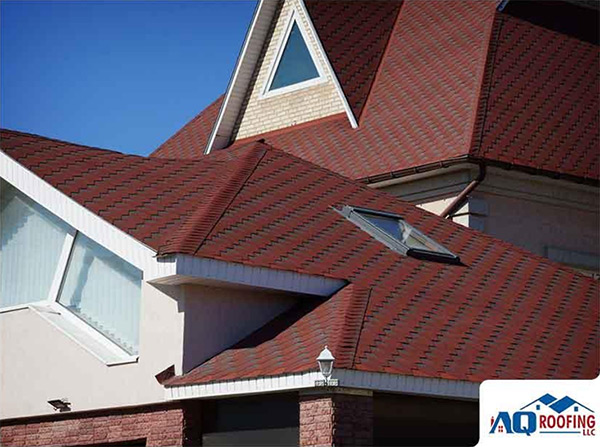 What to Do If Your Roof Leaks
If water is pouring through your ceiling, it's a clear sign that your roofing system is compromised. Don't panic. You need to contact a reputable and experienced roofing company like us for an emergency roof repair. Water may be able to reach and damage several parts of your home, so you need to schedule a roof inspection and roof repair as soon as possible. A good roofing company will travel to your home as soon as they can to perform some temporary repairs to minimize the damage.
A residential roofing contractor will most likely perform tarping, a temporary solution that helps prevent further damage to your roof. The cost of tarping will vastly outweigh the costs of letting the rain cause more water damage. Keep in mind that it is very risky to climb up on a roof during a storm to apply a tarp. Wait for your contractor to handle this task.
Extra Tips
Once the coast is clear, you'll need to document the damage to your roof and the rest of your home. Photograph the damage and take detailed notes. You will need this information when you file your insurance claim. The more information you are able to provide your insurance company, the better.
Finally, be sure to avoid "storm chasers" looking to take advantage of you. These are contractors who go door to door after a storm and pressure people into hiring them. Instead, work with an established, local roofing company with a good reputation.
As the leading residential and commercial roofing contractor in our local area, AQ Roofing LLC can help you with all of your roofing needs. Our mission is to serve our community and provide the best roofing services, always with integrity and fair prices. We're a family owned business and we love what we do. We use only the highest-quality roofing materials and we treat our customers' homes as if they were our own. Call us at 501-951-2117 to learn more about our services and products or to schedule an appointment.