Any roofing contractor would advise you to schedule regular inspections after your roof is installed. Many homeowners do not follow this advice. They are either too busy to bother, don't believe that inspections are important or don't care for the added expense.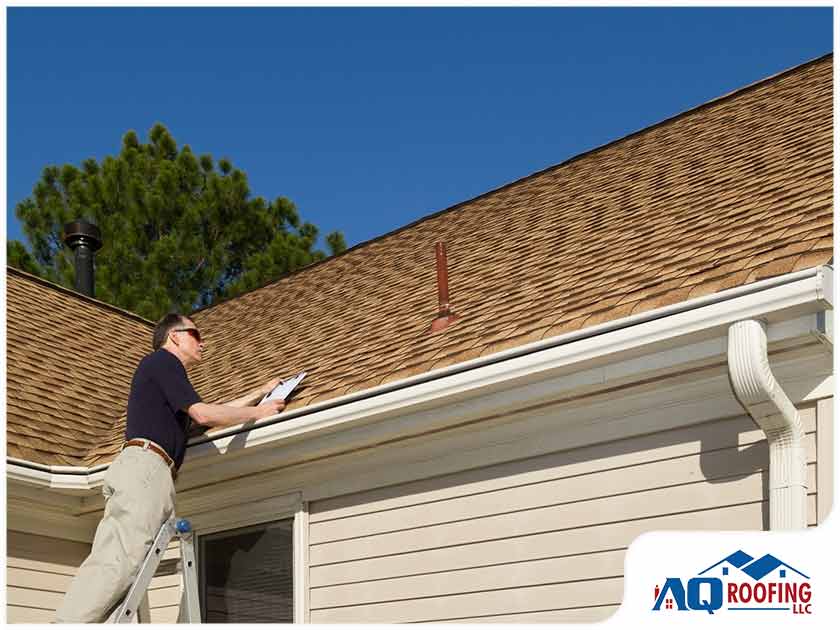 Why Not Inspect Your Roof Yourself?
Some homeowners would rather do the inspection themselves to save money, but this is not exactly a good idea for two major reasons: 1) a thorough inspection requires going up on your roof, and that's not safe, especially if you're terrified of heights. 2) You're probably not qualified to assess a healthy roof, and you're highly likely to miss a few things that might lead to expensive damage.
How Can a Professional Roof Inspection Save Money?
A professional residential roofing contractor has the training, experience, tools and equipment for inspecting a roof. They can spot potential problem areas even before they fully develop so they can apply the necessary repairs or replacement to prevent a more expensive fix. Without that professional experience, and without an inspection altogether, your roof is not likely to reach its projected lifespan. A leak may develop soon enough. Schedule a professional inspection at least every three years.
When a leak develops, these issues are very likely to arise:
Structural damage – Insidious leaks may not render your roof totally worthless and due for replacement, but you need to repair those leaks because water will enter the sheathing beneath the shingles and affect other parts of your roof, including the wood in the attic. Rot follows, and you have to replace everything that's affected. The water damage can also extend to other areas, leaving a nasty stain on your ceiling, affecting electrical outlets and resulting in trapped moisture between your siding and wall.
Mold and mildew – Mold and mildew thrive in dark areas with even a little moisture. Mold spores cause allergic reactions and asthma flare-ups. They are unhealthy for your household, even dangerous. Mold and mildew can affect every part of your home, your furniture, books, etc. Mold remediation is not cheap.
Pests – With a big enough roof leak and water damage, your home becomes more inviting for pests like termites, ants, cockroaches and rats. You don't want that problem.
Insurance problems – Your insurance is there to pay for the damage on your roof and other areas in your home. But if the insurer is able to prove that the damage is due to negligence, such as not having your roof inspected and maintained, the company can deny you that check.
Premature roof replacement – If your roof is neglected, its lifespan can be cut short. This can lead to a premature roof replacement, and that's not cheap.
When you calculate all the expenses that come with such problems, you'll see that it's so much cheaper to just have your roofing system professionally inspected. You can save a lot of money in the long term.
AQ Roofing LLC can install, inspect and maintain your roof. We are a trusted residential and commercial roofing contractor. Call us today at (501) 951-1683, or use our contact form to get your free quote.